Summertime Happy Hour in Huntington
July is a great month to go out and enjoy a night out with some friends, significant other, or just family. Here at Jonathan's Ristorante, the best restaurant in Huntington NY, we know just what you need to unwind after a warm day of summer fun. That is why we offer a large variety of summertime happy hour specials for you and your friends to enjoy! Our Happy Hour events go on Sunday to Friday, from 5:00 pm to 8:00 pm each day. It's the perfect time to swing by after work, and Jonathan's Ristorante has a talented and attentive staff ready to help brush those work blues away in our atmospheric restaurant. Here are some of our favorite offers during our Huntington restaurant Happy Hour event:

$3 off all cocktails, wine, and beer!
If you like cocktails, you will love our Out of Thyme drink, which blends Makers Mark with the striking marks of thyme, maple, and fresh lemon. Or maybe you would be interested in our 11-year award-winning wine list, which brings the most carefully curated wines right to your glass.

We offer many amazing discounts for you to pair with your drinks tastefully. Jonathan's Ristorante, the best restaurant in Huntington NY, offers $1.50 Little Neck Clams and Shrimp Cocktails, $2 Raw Oysters, and $3 Oyster Rockefeller and Clams Casino. We even have an incredible $4 deal on our very popular Crab Cakes and Mushroom Truffle Arancinis!
Need just a little bit more for your Happy Hour? On Sundays and Tuesdays, our Huntington restaurant offers 30% bottles of wine priced $60+. If you want to share a glass with the girls, this is a wonderful time to do so!
This summer, if you are looking for the best restaurant in Huntington NY, to satisfy your craving for delicious drinks and good food then Jonathan's is the place for you. Jonathan's Ristorante wants you to have the summer of a lifetime, so get out there and have a good time! Contact us today to make a reservation this weekend!
Sign Up For Our Newsletter
Holiday Parties in Huntington

Let's face it, the holiday season can get hectic. From creating a guest list to decorating the house, perfecting that annual gathering seems almost impossible. That's why at Jonathan's Ristorante in Huntington Village, we make life easier for you. We understand how much holiday parties mean to you, which is why we offer a special menu items this time of the year including for your office holiday party. We cater to your needs so you can make your holiday party unique. You can rely on our staff to prepare each dish exactly how you envisioned it. If you are hosting holiday parties, call Jonathan's Ristorante, The Best Restaurant in Huntington NY, today or visit our website to view our catering menus.

Choosing the right menu for your party is essential. For holiday parties in Huntington, we recommend pairing our food with a bottle of our award-winning wine. Jonathan's Ristorante is one of the very few restaurants on Long Island to keep bottles from France, Italy, California, and Australia in a unique temperature-controlled wine cellar. While you always need good wine at a holiday party, our warm and loving staff prepare each meal tailored to your taste buds. Our Executive Chef Tito Onofre has over 20 years of experience cooking authentic Italian dishes.

Our staff wants you to find exactly what you're looking for, which is why we have not one, but three catering menus to choose from! Each catering menu is crafted into a three-course meal. We cater for all holiday parties so that you can enjoy the holiday season stress-free. Contact the Best Restaurant in Huntington NY to cater your next holiday get together!

Here is a list of some of our holiday-inspired specials:

Butternut squash soup with balsamic cipollini
Wild mushroom ravioli with shaved Parmigiano, black truffle butter, and asparagus
Risotto del Giorno with venison sausage, cranberries, chestnuts, and asparagus
Norwegian cod with pancetta corn chowder and baby spinach
Pancetta corn chowder and baby spinach
Traditional Thanksgiving roasted turkey with sausage, mushroom stuffing, gravy, cranberry sauce, sweet potato puree, root veggies, and French string beans
Pumpkin pie with spiced walnuts and mascarpone whipped cream
Best Restaurant in Huntington NY
This holiday season, if you are looking for food that can kick your cravings away, look no further than Jonathan's Ristorante located in the heart of Huntington. Our staff has been dedicated to serving the local community since 1994. If you need a venue for holiday parties in Huntington, call us today to find out more about our catering services!
New Year's Eve in Huntington

If you want to begin 2020 right, great food in an upscale atmosphere is the way to go! Enjoy a dinner with the whole family or a romantic meal for two at Jonathan's Ristorante this New Year's Eve. Our restaurant in Huntington specializes in refined Italian cuisine that is elegant yet casual enough to make you feel right at home. At Jonathan's Ristorante, we like to make the holiday's exciting, which is why this year we're offering new dishes to serve to you.
We're also keeping our cult class favorites like our roasted branzino with caper sauce and a pinch of lemon. You can also try our spaghetti with lobster served with spicy San Marzano tomato sauce or our lucky lime oysters. If you want to enjoy various unique styles of Italian cuisine this New Years' Eve, make reservations at best restaurant in Huntington NY, so you can raise a glass with us at midnight with our annual prosecco toast.

At Jonathan's Ristorante, we guarantee quality above all else. Owner Roberto Ornato was born in Torino and raised in Rome before he brought authentic Italian recipes back with him to New York. Because of this, quality is always our top priority.

Once seated for our New Year's Eve dinner, we start your meal with warm, freshly baked bread that's crisp on the outside and soft on the inside with olives and Parmesan cheese. For starters, try Piatto di salami served on a wooden board with various fresh cheeses, figs, garnishes, and other flavors that melt in your mouth. We try hard to give you a unique restaurant experience. We're confident that our warm and welcoming atmosphere is what sets us apart from the rest. The Best restaurant in Huntington NY was voted one of America's top 1,000 Italian restaurants, and we are honored to be serving customers on Long Island for over 25 years.
Best Restaurant in Huntington NY

This New Year's Eve, look no further than Jonathan's Ristorante in downtown Huntington. We're always ready to serve you during the holiday season. Celebrate the New Year with one of our homemade desserts. Try the maple mascarpone cheesecake or the goat cheesecake topped with chilled cherries and hazelnut crystals. We guarantee that you'll be in good hands this New Year's Eve if you make a reservation at the best restaurant in Huntington NY. We're located at 15 Wall Street, Huntington, NY. Call us to book reservations today (631) 549-0055!
---
Date Night in Huntington
Are you planning a romantic dinner at the best restaurant in Huntington NY before the summer is over? Jonathan's Ristorante is the place to be! We serve delicious Italian dishes in a sophisticated atmosphere to help you elevate the romance on your next dinner date! Give your loved one a night to remember at Jonathan's Ristorante!
Date Night in Huntington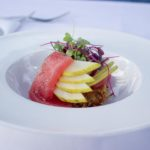 Spending quality time over a delicious Italian meal is the perfect way to deepen your connection and bond with that special someone. Our best restaurant in Huntington NY offers high-quality meals that are sure to delight your taste buds. Jonathan's Ristorante has something for everyone to enjoy, from classic antipasto to our famous homemade pasta dishes. Here are some of our tempting menu options to get you excited for your upcoming dinner date:
Tuna Tartare – Raw yellow-fin tuna served with avocado salad with cucumber and wasabi mayo.
Insalata di Cocomero – Watermelon, cucumber, mint, red onion, and ricotta salata.
Half Dozen Oysters – Served with cucumber and apple mignonette with apple sorbet.
Linguine Nere con Gamberi – Black linguine served with spicy San Marzano tomato sauce and tiger shrimp.
Allen Brothers 16 oz Grass-Fed NY Strip Steak – Served with peppercorn sauce, truffle butter, salsa verde, and herbed fries.
Branzino – Fresh branzino served with caperberries, tomatoes, olive sauce, jasmine rice, and sauteed baby spinach.
Are you interested in bringing date night home? Place an order for take-out or delivery to surprise your loved one at home! If you are a wine lover, Jonathan's Ristorante has incredible wine specials to help spice up the week! Enjoy 30% off wine bottles priced at $100 or more on Wednesdays and Sundays. We are also proud to announce that our wine dinners are back in September! This high-end experience is perfect for impressing your date. Enjoy an exclusive 4-5 course Italian dinner paired with high-end wine selections from our award-winning list! Sign up for our upcoming wine dinner by joining our email list!
Contact The Best Restaurant in Huntington NY
If you are looking for a romantic experience at the best restaurant in Huntington NY, visit Jonathan's Ristorante! Be sure to contact us and make your reservation to experience our exquisite wines and Italian menu for your next date night!
---
Planning Your Private Event With Jonathan's Ristorante
Spring is finally here, and the warmer weather has everyone excited to celebrate! Whether you're planning a bridal shower, graduation party, or work function, you should have one of the Best Restaurant in Huntington NY cater your special private event! Continue reading to learn more about hosting your event at Jonathan's Ristorante!
Planning your Private Event with Jonathan's Ristorante
Here at Jonathan's Ristorante, we understand that great food is imperative to the success of any special event. Much like pairing the right wine with your meal, choosing the right cuisine and venue for your party is essential. This is why your venue should be one of the Best Restaurant in Huntington NY. Our diverse catering menus can be customized to your liking. If you're planning an engagement party or bridal shower, you can add the Bubbly Shower Package to your meal and enjoy unlimited glasses of mimosas and prosecco! Our dedicated staff will help you create a memorable event, no matter what you're celebrating. Here are some delicious options from one of our party menus that is sure to satisfy you and your guests:
Party Menu 1
Appetizers (Choice Of):
Tomato & Fresh Mozzarella
Sauteed Baby Artichokes with Basil Pesto
Arancini
Caesar Salad or Baby Arugula & Tomato Salad with Shaved Parmigiano
Main Course (Choice Of):
Sirloin Steak with Peppercorn Sauce, Asparagus, & Potato Puree
Shrimp Scampi with Jasmine Rice & Haricot Vert
Salmon with Root Vegetables served with Horseradish Cream Sauce & Sauteed Baby Spinach.
Free Range Roasted Chicken with Tuscan Herbs and Own Juices. Served with Potato Puree and Haricot Vert
Dessert (Choice Of):
Tiramisu
Trio of Gelato
Panna Cotta
Coffee or Tea
Your upcoming event needs to be a night to remember, and our team at Jonathan's Ristorante is ready to exceed your expectations. Our exquisite menu and sophisticated atmosphere are sure to impress your guests. We want you and your guests to spend time enjoying each other's company, so we'll take care of all the details.
Contact Us
At Jonathan's Ristorante, your experience means everything to us. Our friendly staff will ensure that your event runs smoothly and that the elegant party you envisioned becomes a reality. Be sure to contact us today to start planning your event at one of the Best Restaurant in Huntington NY.