There are many restaurants in Huntington NY coming and going, but Jonathan's has been a landmark in the village of Huntington since its opening in 1994. Jonathan's delightful atmosphere combines European flavor with a casual yet sophisticated look, contemporary Italian menu and a courteous and knowledgeable staff. Visit our Italian Restaurant in Huntington NY today for a delicious meal in great atmosphere! We also have fantastic Catering For Italian Food in Huntington don't hesitate to contact us!
Owner Roberto Ornato likes to think of the vibrant décor and the exquisite food is what sets Jonathans apart from the rest, an accomplishment recognized by Zagat, with an "award of distinction" and was voted one of Americas top 1,000 Italian Restaurants.
Executive Chef Tito Onofre heads the kitchen staff and designed the new lunch and dinner menus. Roasted Branzino with a light Lemon and Caper Sauce and Squid Ink Linguini with a San Marzano Tomato Sauce and Tiger Shrimp are a few examples of the dishes that have become instant classics. Zagat calls the dishes "refined Italian" with "lovely nightly specials" and the wine list "impressive and affordable". Come and try our Italian Restaurant in Huntington NY today!
Jonathans is one of the few restaurants to combine a temperature controlled wine cellar and Riedel wine glasses with a wine list well stocked with wines mostly from small vineyards in Italy, California, France and Australia. Our wine list has won Wine Spectators "Award of Excellence" 2004-2013. The service is warm, starting from the Manager Alex, the whole dining room staff is friendly and knowledgeable at Jonathans, where you can enjoy the same inspired dinner menu items for your next private party on a Saturday or Sunday afternoon.
---
Cocktails, Wine, and Italian Food, & Outdoor Dining
As Long Island begins to reopen, it's essential to grab hold of all the latest news surrounding venues reopening and events going on. Although the road to reaching pre-pandemic levels of normalcy is a long one, we must focus on finding ways to enjoy the current new levels of standard. One of the best ways to do that this summer is to enjoy our cocktails, wine, and Italian food via delivery and takeout. As a top Catering For Italian Food in Huntington, we hope you choose us for your meals. Additionally, outdoor dining is now available via our back patio!
30% Of Wine
The only thing that can make wine better is being able to purchase it at a reduced price. Here at Jonathan's Ristorante, our famous bottles of wine are now 30% off. There are few better ways to enhance a meal than pairing it with the perfect wine, so why not order some from our extensive wine list today?
Cocktails
Much like our extensive wine selections, our list of cocktails should not be overlooked. While you may not be able to enjoy them within our dining room, our bartenders can have them ready to enhance your takeout or delivery purchase. You can also be seated outside via our back patio for some outdoor dining, while maintaining the practice of social distancing. Sometimes, the drink is what helps make the meal. If you're looking to order from our Catering For Italian Food in Huntington, we recommend giving the below cocktails a try:
Sicilian Sidecar.
Out of Thyme.
Hooked on Hibiscus.
Underground.
Italian Food
As the summer comes into full swing, the urge to have a hearty Italian meal for dinner can be hard to fend off for some. Fortunately, thanks to Jonathan's Ristorante, you'll never have to fight it! We're committed to proving the highest quality of Italian food for those looking to order from a Catering For Italian Food in Huntington. With so many different dishes to choose from, you'll never get tired from ordering off of our menu. This weekend, we recommend trying the below:
Cavatelli with Lobster.
Pasta Bolognese.
Pollo al Limone.
Branzino.
Spanish Octopus Alla Piastra.
Order This Weekend Your favorite Catering For Italian Food in Huntington is dedicated to serving you the best quality italian dishes in the area. Don't miss out on our extraordinary cocktails, wine, and Italian food. If you're ready to enhance your weekend with a quality meal, please contact us at Jonathan's Ristorante!
---
Catering Holiday Parties
Let's face it, the holiday season can get hectic. From creating a guest list to decorating the house, perfecting that annual gathering seems almost impossible. That's why at Jonathan's Ristorante in Huntington Village, we make life easier for you. We understand how much holiday parties mean to you, which is why we offer a special menu items this time of the year including for your office holiday party. We cater to your needs so you can make your holiday party unique. You can rely on our staff to prepare each dish exactly how you envisioned it. If you are hosting Catering For Italian Food in Huntington, call Jonathan's Ristorante today or visit our website to view our catering menus.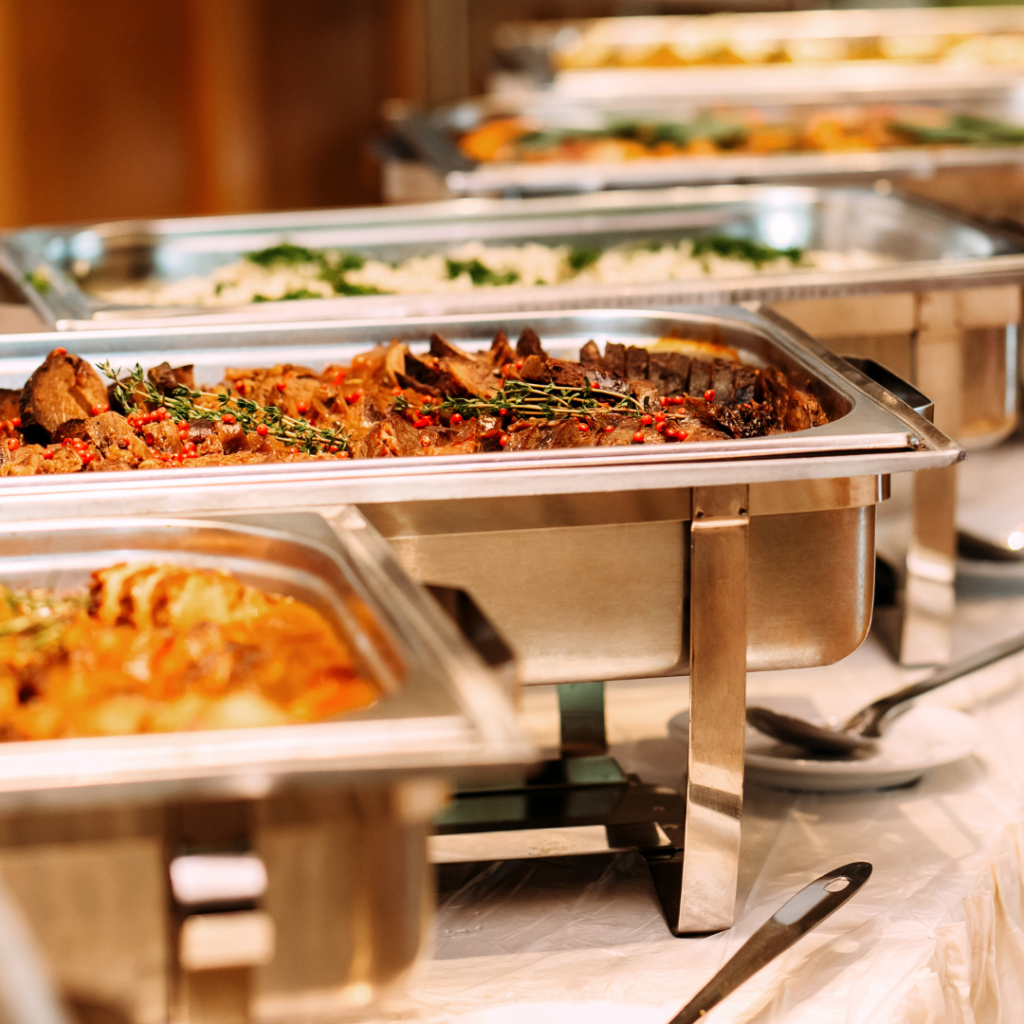 Choosing the right menu for your party is essential. For Catering For Italian Food in Huntington, we recommend pairing our food with a bottle of our award-winning wine. Jonathan's Ristorante is one of the very few restaurants on Long Island to keep bottles from France, Italy, California, and Australia in a unique temperature-controlled wine cellar. While you always need good wine at a holiday party, our warm and loving staff prepare each meal tailored to your taste buds. Our Executive Chef Tito Onofre has over 20 years of experience cooking authentic Italian dishes.
Our staff wants you to find exactly what you're looking for, which is why we have not one, but three catering menus to choose from! Each catering menu is crafted into a three-course meal. We cater for all Catering For Italian Food in Huntington so that you can enjoy the holiday season stress-free.
Here is a list of some of our holiday-inspired specials:
Butternut squash soup with balsamic cipollini
Wild mushroom ravioli with shaved Parmigiano, black truffle butter, and asparagus
Risotto del Giorno with venison sausage, cranberries, chestnuts, and asparagus
Norwegian cod with pancetta corn chowder and baby spinach
Pancetta corn chowder and baby spinach
Traditional Thanksgiving roasted turkey with sausage, mushroom stuffing, gravy, cranberry sauce, sweet potato puree, root veggies, and French string beans
Pumpkin pie with spiced walnuts and mascarpone whipped cream
This holiday season, if you are looking for food that can kick your cravings away, look no further than Jonathan's Ristorante located in the heart of Huntington. Our staff has been dedicated to serving the local community since 1994. If you need a venue for Catering For Italian Food in Huntington, call us today to find out more about our catering services!
---
Bridal And Baby Shower Venue
Planning an event certainly comes with its peak of excitement, but it can also be a huge stressor if you take on too much at once. Planning ahead and booking an event space can help keep those stress levels at a minimum. If you are planning an event and are looking for a Catering For Italian Food in Huntington for your venue, Jonathan's Ristorante may be the right choice for you!
Bridal Showers
At Jonathan's Ristorante, we want to help create the special Bridal Shower you deserve. That's why we offer our Bubbly Shower Package to go with your meals for Bridal Showers! The Bubbly Shower Package includes unlimited Prosecco and Mimosas for everyone in your party. This package will help you celebrate the upcoming big day, while also pairing you with some delicious food options! We understand that the events leading up to your wedding are a time for families to come together and celebrate. Our venue is fully equipped to make this time even more special!
Baby Showers
In addition to brides-to-be, our venue is also perfect for celebrating mothers-to-be! Our Catering For Italian Food in Huntington is an ideal venue for Baby Showers! Make this exciting time as stress-free as possible with the help of Jonathan's Ristorante. Jonathan's Ristorante has a welcoming atmosphere and an extensive catering menu which is sure to please everyone at your party, so you can place all of your focus onto the new member of your family! It is important to celebrate this exciting time with your friends and family in an environment that understands and appreciates how meaningful it is to you!
Catering Menu
At Jonathan's Ristorante, we understand the importance of having good food at your special events. Having great food combined with a great venue is an essential aspect of any party. That's why we tailor our catering menu to your liking! We have our very own catering menu which can be customized specifically to you! Our knowledgeable and friendly dining and kitchen staff will help make your big event a breeze! Each dish will be prepared with your preferences in mind.
Catering For Italian Food in Huntington
If you have an upcoming bridal shower, baby shower, or anything in between, Jonathan's Ristorante can help prepare you for a flawless event. From our catering menu to our venue's atmosphere, there are a million reasons to choose our Catering For Italian Food in Huntington! Visit our website and contact us today!