Jonathan's has been a landmark in the village of Huntington since its opening in 1994. Jonathan's delightful atmosphere combines European flavor with a casual yet sophisticated look, contemporary Italian menu and a courteous and knowledgeable staff for all holiday party catering near you.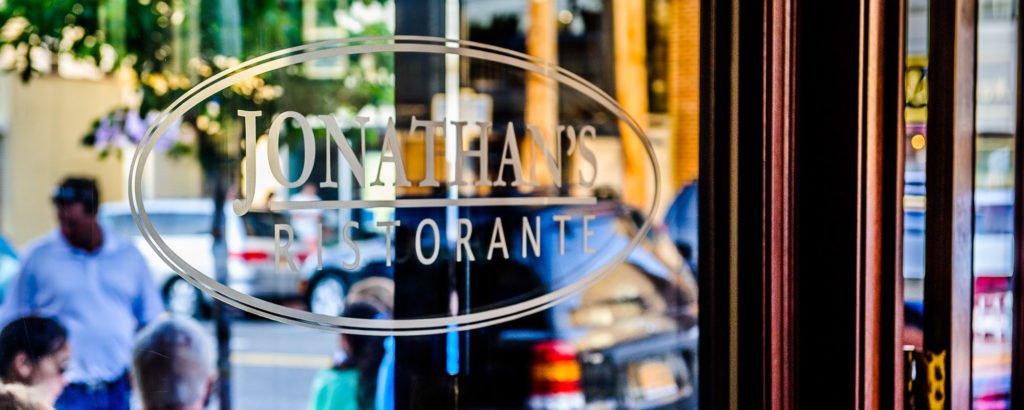 Owner Roberto Ornato likes to think of the vibrant décor and the exquisite food is what sets Jonathans apart from the rest, an accomplishment recognized by Zagat, with an "award of distinction" and was voted one of Americas top 1,000 Italian Restaurants.
Jonathans is one of the few restaurants to combine a temperature controlled wine cellar and Riedel wine glasses with a wine list well stocked with wines mostly from small vineyards in Italy, California, France and Australia. Our wine list has won Wine Spectators "Award of Excellence" 2004-2013. The service is warm, starting from the Manager Alex, the whole dining room staff is friendly and knowledgeable at Jonathans, where you can enjoy the same inspired dinner menu items for your next private party on a Saturday or Sunday afternoon. If you are looking for a holiday party catering near you contact Jonathans Ristorante today!
Let's face it, the holiday season can get hectic. From creating a guest list to decorating the house, perfecting that annual gathering seems almost impossible. That's why at Jonathan's Ristorante in Huntington Village, we make life easier for you. We understand how much holiday parties mean to you, which is why we offer special menu items this time of the year for your holiday party catering near you. We cater to your needs so you can make your holiday party unique. You can rely on our staff to prepare each dish exactly how you envisioned it. If you are hosting a holiday party catering near you, call Jonathan's Ristorante today or visit our website to view our catering menus.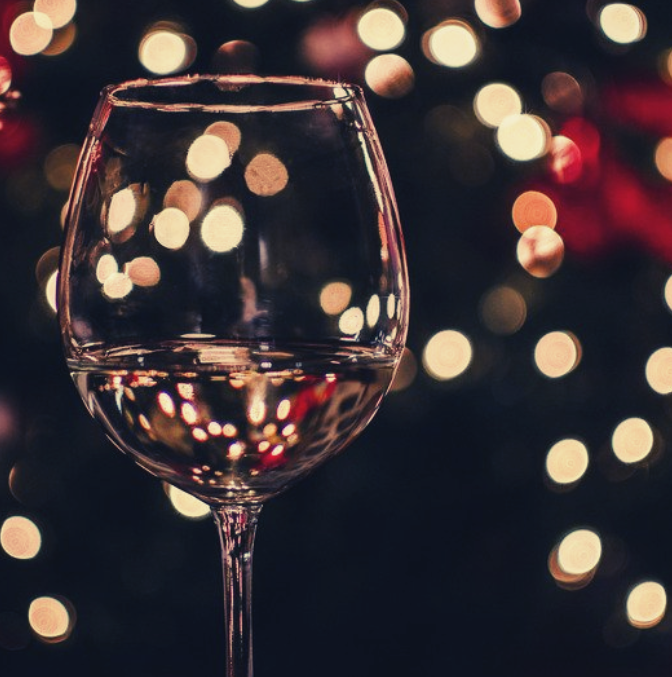 Choosing the right menu for your party is essential. For holiday party catering near you, we recommend pairing our food with a bottle of our award-winning wine. Jonathan's Ristorante is one of the very few restaurants on Long Island to keep bottles from France, Italy, California, and Australia in a unique temperature-controlled wine cellar. While you always need good wine at a holiday party catering near you, our warm and loving staff prepare each meal tailored to your taste buds. Our Executive Chef Tito Onofre has over 20 years of experience cooking authentic Italian dishes.

Our staff wants you to find exactly what you're looking for, which is why we have not one, but three catering menus to choose from! Each catering menu is crafted into a three-course meal. For all holiday party catering near you Huntington so that you can enjoy the holiday season stress-free.

Here is a list of some of our holiday-inspired specials:

Butternut squash soup with balsamic cipollini
Wild mushroom ravioli with shaved Parmigiano, black truffle butter, and asparagus
Risotto del Giorno with venison sausage, cranberries, chestnuts, and asparagus
Norwegian cod with pancetta corn chowder and baby spinach
Pancetta corn chowder and baby spinach
Traditional Thanksgiving roasted turkey with sausage, mushroom stuffing, gravy, cranberry sauce, sweet potato puree, root veggies, and French string beans
Pumpkin pie with spiced walnuts and mascarpone whipped cream
This holiday season, if you are looking for food that can kick your cravings away, look no further than Jonathan's Ristorante located in the heart of Huntington. Our staff has been dedicated to serving the local community since 1994. If you need a venue for a holiday party catering near you, call us today to find out more about our catering services!
Cheers to 2020
If you want to begin 2020 right, great food in an upscale atmosphere is the way to go! Enjoy a dinner with the whole family or a romantic meal for two at Jonathan's Ristorante this New Year's Eve. Our holiday party catering near you specializes in refined Italian cuisine that is elegant yet casual enough to make you feel right at home. At Jonathan's Ristorante, we like to make the holiday party catering near you, which is why this year we're offering new dishes to serve to you.

We're also keeping our cult class favorites like our roasted branzino with caper sauce and a pinch of lemon. You can also try our spaghetti with lobster served with spicy San Marzano tomato sauce or our lucky lime oysters. If you want to enjoy various unique styles of Italian cuisine this New Years' Eve, make reservations for a holiday party catering near you so you can raise a glass with us at midnight with our annual prosecco toast.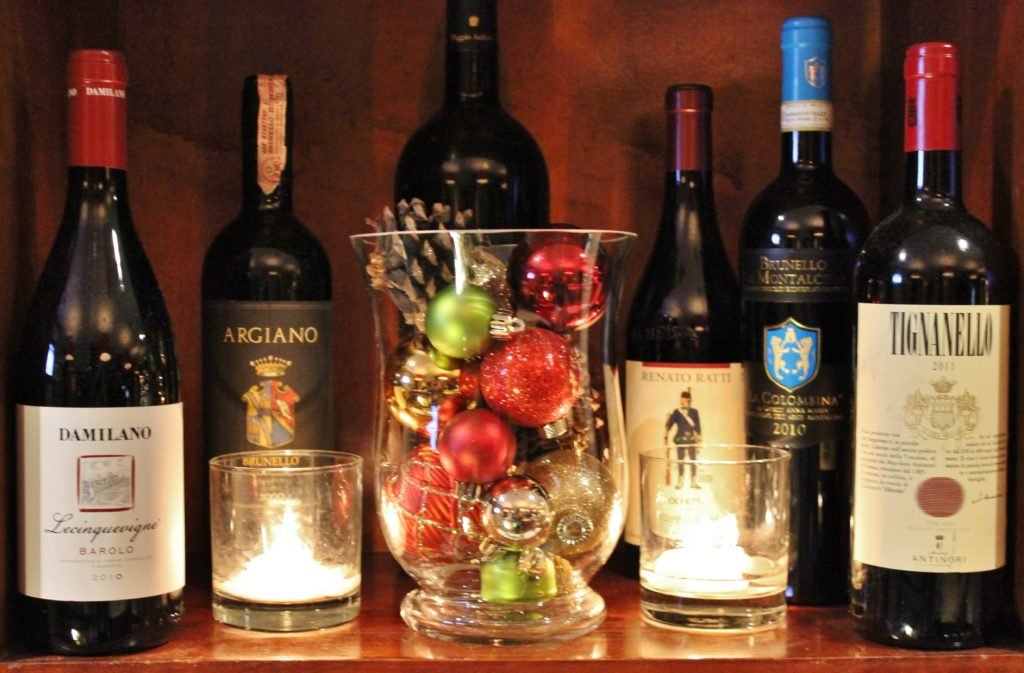 At Jonathan's Ristorante, we guarantee quality above all else. Owner Roberto Ornato was born in Torino and raised in Rome before he brought authentic Italian recipes back with him to New York. Because of this, quality is always our top priority.

Once seated for our New Year's Eve dinner, we start your meal with warm, freshly baked bread that's crisp on the outside and soft on the inside with olives and Parmesan cheese. For starters, try Piatto di salami served on a wooden board with various fresh cheeses, figs, garnishes, and other flavors that melt in your mouth. We try hard to give you a unique restaurant experience. We're confident that our warm and welcoming atmosphere is what sets us apart from the rest. Our holiday party catering near you was voted one of America's top 1,000 Italian restaurants, and we are honored to be serving customers on Long Island for over 25 years.
This New Year's Eve, look no further than and book holiday party catering near you at Jonathan's Ristorante in downtown Huntington. We're always ready to serve you during the holiday season. Celebrate the New Year with one of our homemade desserts. Try the maple mascarpone cheesecake or the goat cheesecake topped with chilled cherries and hazelnut crystals. We guarantee that you'll be in good hands this New Year's Eve if you make a reservation at our restaurant in Huntington. We're located at 15 Wall Street, Huntington, NY. Call us to book reservations today (631) 549-0055!
Make A Reservation Today