About Jonathan's Ristorante – Premier Restaurant in Huntington
Looking for the perfect Huntington Restaurant? Jonathan's Ristorante is for you! A landmark in the village of Huntington since its opening in 1994, Jonathan's is delightful with an atmosphere that combines European flavor with a casual yet sophisticated look, contemporary Italian menu and a courteous and knowledgeable staff.
Owner Roberto Ornato likes to think of the vibrant décor and the exquisite food is what sets this Huntington Restaurant apart from the rest, an accomplishment recognized by Zagat, with an "award of distinction" and was voted one of America's top 1,000 Italian Restaurants.
Executive Chef Tito Onofre heads the kitchen staff and designed the new lunch and dinner menus. Roasted Branzino with a light Lemon and Caper Sauce and Squid Ink Linguini with a San Marzano Tomato Sauce and Tiger Shrimp are a few examples of the dishes that have become instant classics. Zagat calls the dishes "refined Italian" with "lovely nightly specials" and the wine list "impressive and affordable".
Jonathan's Ristorante is one of the few restaurants to combine a temperature controlled wine cellar and Riedel wine glasses with a wine list well stocked with wines mostly from small vineyards in Italy, California, France and Australia. Our wine list has won Wine Spectators "Award of Excellence" 2004-2013. The Huntington Restaurant service is warm, starting from the Manager Alex, the whole dining room staff is friendly and knowledgeable at Jonathans, where you can enjoy the same inspired dinner menu items for your next private party on a Saturday or Sunday afternoon.
Best Happy Hour at a Huntington Restaurant
Looking to brighten up your workday? Join us for the best happy hour at a Huntington Restaurant! Jonathan's Ristorante offers the best happy hour specials on the island. Artisan food deals, cocktails, and even bottles of wine! You won't want to miss out!
Long day at work? Want to relax with some seafood and drinks? Jonathan's Ristorante is the place to be. Our huge drink menu will leave you feeling satisfied and relaxed. Starting at 5pm you get $3 off all cocktails, wine, and beer, and $1.50 shrimp cocktail, clams, and oysters. Also $2 Crab Cakes, Oyster Rockefeller, and L.N. clam, Pancetta, and Garlic. You can't beat those prices for quality! If you're not looking to have seafood, don't worry! Our Huntington Restaurant also offer a bar small bites menu that includes a grilled sirloin burger, imported cheeses to pair with your wine, fritto misto, and more that will be served to you right at the bar!
Our happy hour specials also includes 30% off all bottles of wine every Sunday and Tuesday! You and your group can enjoy a bottle of discounted wine from our wide selection that pairs perfectly with bar bites menu.
New to Jonathan's Happy Hour? Our Rosé deal is an excellent choice. At our Huntington Restaurant you can choose between three Rosé wines including Ferrari Carano, La Spinetta, and Fleurs de Prairie,  paired with a mini lobster roll for only $16!
Jonathan's Ristorante in Huntington has won the Wine Spectators "Award of Excellence" from 2004-2015 for our wine list, so we guarantee you the best wine selection at a Huntington Restaurant. Don't let your nights go to waste, share them with us for the best happy hour in Huntington. Enjoy discounted drinks and food with your friends, family, and co-workers every Sunday through Friday 5pm-8pm with our warm and welcoming staff. We ensure you the best happy hour of your life!
Host a Bridal Shower at Jonathan's Ristorante – Restaurant in Huntington
Jonathan's Ristorante is the perfect Huntington Restaurant for all occasions. Planning a Bridal Shower on Long Island? Whether you are relative to the bride or in the bridal party, the hardest part is finding the venue. Finding a Huntington Restaurant venue with the right ambiance as well as location is crucial to making this important milestone perfect. Before planning the date, don't forget to ask the VIPs, mother of the bride, mother of the groom, bridesmaids, other close relatives related to the bride and groom, for their availabilities.
Next, you have to decide if you want it to be on a Saturday or Sunday so that you can choose a time, whether it is during brunch, lunch, or nighttime. Also, talk to the bride, see if she wants an all women bridal shower, or co-ed. You can ask if she wants a theme, that will make it easier to plan around. The bride should not know everything about the bridal shower, so don't forget to make some of it a surprise at our Huntington Restaurant!
Jonathan's Ristorante, located at 15 Wall Street Huntington, New York is known for its upscale atmosphere. Perfect for an intimate bridal shower. They cater to all types of parties such as bridal showers, engagement parties, communions, graduation, birthdays, and baby showers.
What comes to your mind when you think about a bridal shower? At Jonathans Ristorante, we believe that refreshing mimosas, beautiful flowers, excellent food, and dessert, are always a successful way to an event!
Luckily for you, this Huntington Restaurant has a package deal for bridal showers including appetizers, the main course, and dessert. For drinks, it includes mimosas and prosecco that complements the food and bridal shower event perfectly! The friendly dining staff will help ensure that your event runs smoothly. This will allow the bridesmaids, and family members to sit back, relax, and create memories!
Bridal Showers are just as important milestone to any Long Island Bride as their wedding. Picking the right Long Island Bridal Shower venue is your first step to setting the right ambiance. Let Jonathan's Ristorante of Huntington make your next event perfect!
For bridal showers and engagement parties at the Huntington Restaurant, we recommend you add the Bubbly Shower Package to your meal. To celebrate the upcoming big day, our unlimited glasses of prosecco and mimosas will complement the food and conversation perfectly. Our venue is also perfect for communions, graduations, birthdays and baby showers. If you need catering for a work function, we are perfectly equipped to host corporate events and retirement celebrations.
Catering in Huntington at Jonathan's Ristorante
At Jonathan's Ristorante in Huntington, we understand how important food is for any special event. Just like pairing the perfect wine with your meal, choosing the right venue and cuisine for your engagement is crucial. This is why we provide you with our own catering menus and the option to customize them to your liking. From bridal showers to work functions and everything in between, Jonathan's Ristorante will help you create the special event you and your party deserves.
There's always a lot to celebrate when Spring arrives in the Huntington, New York area. Besides just venturing out to bask in the beautiful weather, special events such as bridal showers, communions, and baptisms tend to headline the season as well. These popularly cherished gatherings foster some of the greatest memories so it's always important to find the best possible venue to host them. If you are looking for a Huntington Catering Venue, the courteous staff at our Huntington Restaurant takes pride in ensuring these kinds of precious moments last forever for you and your family.
While you will always need good food for a successful event, you will also need a staff that you can rely on. Led by Executive Chef Tito Onofre, our kitchen staff will prepare each dish with your requests and your party's preferences in mind. Our Huntington Restaurant's friendly and knowledgeable dining staff will help ensure that your event function runs smoothly. With seasoned and experienced servers, you can sit back and relax knowing that you are in good hands.
Jonathan's Ristorante has a superb combination of grandeur, exquisite food, and expert staff. The restaurant environment has a perfect blend of both intimate and open seating arrangements to appropriately match any occasion. The surrounding walls between the open kitchen and bar are lined with charming, subtle décor and stocked wine cabinets, delivering a sincerely classic Italian restaurant feel. The warm lighting arrangements perfectly accent the restaurant's palate of contemporary colors, truly tying together the entire vision.
What makes Jonathan's Ristorante really stand out, however, is its unique menu that spans from the Italian classics to modern renditions throughout. Complemented by an extensive wine menu and knowledgeable staff, the bistro's amenities surely make for one of the finest dining experiences on Long Island. Zagat explores and sums up this trifecta in their recent review where they voted Jonathan's as one of the top restaurants in America.
If you are looking for a Huntington Restaurant Catering Venue for your celebration, Jonathan's Ristorante is perfect for:
Bridal Showers

Baby Showers

Christenings/Baptisms

Communions

Confirmations

Graduation Celebrations

Rehearsal Dinners

Retirement Dinners

Milestone Birthdays

1st Birthdays
At Jonathan's Ristorante, we understand that experience is everything. That's why we rely on our customers' excellent feedback to ensure that each guest enjoys their time here. If you are planning a special occasion and need catering and a venue, Jonathan's Ristorante can help. We will work with you every step of the way to ensure that the event you envisioned becomes a reality. For information or to plan your special event, contact Jonathan's today at 631-549-0055, and/or view our catering menus.
America is Pumpkin Obsessed
It's hard to deny the obsession with pumpkin flavors. In fact, the industry has skyrocketed over recent years as the popular vegetable's influence has rapidly spread throughout the culinary universe, making unexpected appearances in some of the most unique takes on traditional dishes out there. America's love for pumpkin ingredients may seem exclusive but it's nowhere near Italy's relationship. The country's extensive history with the orange veggie is unmatched and makes its integration into classic Italian cuisine like Agnolotti di Zucca makes for no surprise.
Agnolotti di Zucca is just one of the many dishes born out of this match made in culinary heaven. "Agnolotti" is a square-shaped variant of ravioli that is often stuffed with a variety of meat and vegetable ingredients. This traditional pasta styling has been around for centuries, dating back to as early as the 14th century. For this special dish, however, the chefs take an alternative approach and fill the pocket with "zucca," which is the Venetian term for pumpkin. Although we may see it as a seasonal ingredient, Zucca (commonly pronounced "suca") was frequently consumed by poorer populations year-round in Italy. Centuries later, pumpkin dishes still offer the best blend of two iconic Italian staples and embodies that truly authentic, artisanal kind of flavor.
If Agnolotti di Zucca sounds like something that can satisfy your appetite, you don't have to go very far. At Jonathan's Ristorante, a Huntington Restaurant, we provide our own spin on this already unique dish. Aside from the masterfully prepared pumpkin-stuffed agnolotti, we top the meal with parmigiano, amaretti cookie dust, and a butter and sage sauce to deliver the most diverse taste for anyone's palate.
Jonathan's Ristorante also provides plenty of other renditions on classic Italian greats. When coupled with our wide menu of wine and bar selections, our dishes will surely highlight any special occasion or a spontaneous night out at a Huntington Restaurant.
Easter Brunch at Jonathan's Ristorante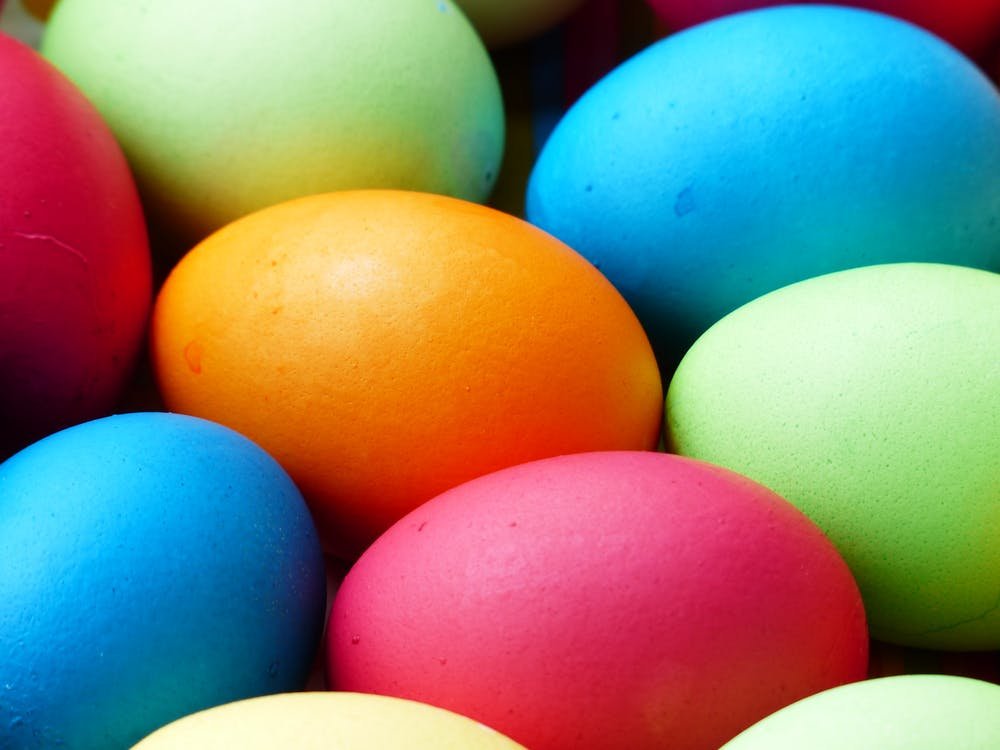 Do you like to plan ahead? Well, get ready to make your next Easter Brunch reservation at a Huntington Restaurant! Easter Brunch is a popular tradition when it comes to celebrating the most prominent Spring holiday. In some cases, gathering friends and family together and hosting your own event can be a stressful experience, taking away from the festivities. Thankfully, Jonathan's Ristorante in Huntington will have its doors open on Easter Sunday, ready to entertain those special family moments.
The backbone of Jonathan's Ristorante's success and overall appeal is the meticulously crafted atmosphere. From the inviting warm color palettes to the beautiful, subtle décor, the restaurant's charming appearance serves as the perfect backdrop for any kind of event. Aside from the more personal meet-ups, the restaurant's open-style dining sections can accommodate some of the largest guest lists all while still preserving the same kind of close, intimate atmosphere aptly suited for making any new memories.
Jonathan's extensive menu options- based off both traditional and contemporary renditions of Italian cuisine- is sure to have something for everyone. In light of the holiday, we've added onto our beloved, diverse dinner menu. For all the seafood lovers, our kitchen has prepared a wide variety of appealing dishes that are certain to please.
For starters, our Easter menu features our own take on the classic, Risotto di Mare dish which serves up shrimp, lobster, clams, mussels, scallops, and calamari. The menu also includes a crispy red snapper dish served with a side of a hearty white bean and escarole soup. Easter specials also cater to those who can't go without pasta. Our Spaghetti, served with a lobster red sauce, is the perfect way to get the best of both worlds.
If gathering everyone at Jonathan's Ristorante for Easter imposes on your family's tradition, you can always take advantage of our abbreviated menu with our catering services as well. Cut down on the cooking prep and relax this Easter morning and allow our catering menu options to complement those famous family recipes. Whichever you decide, the team behind our Huntington Restaurant is more than happy to supply all the necessary provisions to make this year's Easter Brunch the best one yet. Contact us today to make a reservation before it's too late!
A Gift Everyone Will Love
What is a better than giving  Family, Friends and Business Associates the gift of Jonathan's Ristorante?
Click the link, enter any dollar amount you want, and Jonathan's will send you your gift certificate that same day! You can use Jonathan's gift certificates anytime and they NEVER expire!
Make someone's day special and buy them a Jonathan's Ristorante, Huntington Restaurant, a Gift Certificate today!
Contact Jonathan's Ristorante via the form below.
HOURS  Of OPERATIONS
Lunch
Tuesday- Saturday: Noon to 3:00pm
Dinner
Tuesday – Thursday: 5:00 – 10:00pm
Friday and Saturday: 5:00 – 10:30pm
Sunday: 4:00 – 9:00pm
Cards accepted: Visa, Mastercard, American Express
Weekend reservations suggested. Attire casual and neat.