Is It Sauce Or Gravy?
In the culinary world, there are many fun topics to debate. One of the ideas we love most here at Jonathan's Ristorante is the difference between a sauce or gravy?. If you've been to our Italian Restaurant Huntington Station, NY, you know we have plenty of dishes with these toppings. However, if you'd like to learn about what makes these two things different, please continue reading.
What Makes A Gravy?
When thinking about gravy, you wouldn't be at fault for having your mind immediately jumping to Thanksgiving. A staple in that holiday meal, gravy can enhance the sometimes bland and plain tasting turkey you're being served. The creation of this topping starts by gathering the juices of meat that is being prepared. Then, the juices can be combined with any of the below to thicken the liquid and make the perfect gravy:
Chicken or beef broth.
Wine.
Milk.
Flour.
Cornstarch.
Is It A Sauce?
The sauce is an extremely versatile topping. There are so many sauces to choose from, each doing its part to enhance a meal. While to be considered a gravy, it needs to be meat-based, this is not the case with sauces. And while sauces can contain meat substances, they are also made up of other ingredients, one of the most notable tomatoes. Sauces are easily digestible and can make the dishes at our Italian Restaurant Huntington Station, NY, unbeatable when it comes to the competition.
Dishes To Try
While we have nothing against those who like to enjoy their food plain, we know just how much sauces and gravies can improve a meal. That is why our Italian Restaurant Huntington Station serves multiple dishes that include them. To give your taste buds a treat, we recommend ordering any of the below:
Pasta bolognese.
Linguine Neri con Gamberi.
Branzino.
Salmone Scozzese.
Contact Our Italian Restaurant Huntington Station
With limited indoor and outdoor seating currently available due to the ongoing pandemic, you'll have to call ahead to make sure you can get a table. If you're in a heated debate with a friend over sauces and gravies, there is no better way to settle the dispute than with a delicious dinner. Contact us today to schedule a reservation so you can see first hand what the differences between these two items are!
Italian Restaurants In The Summer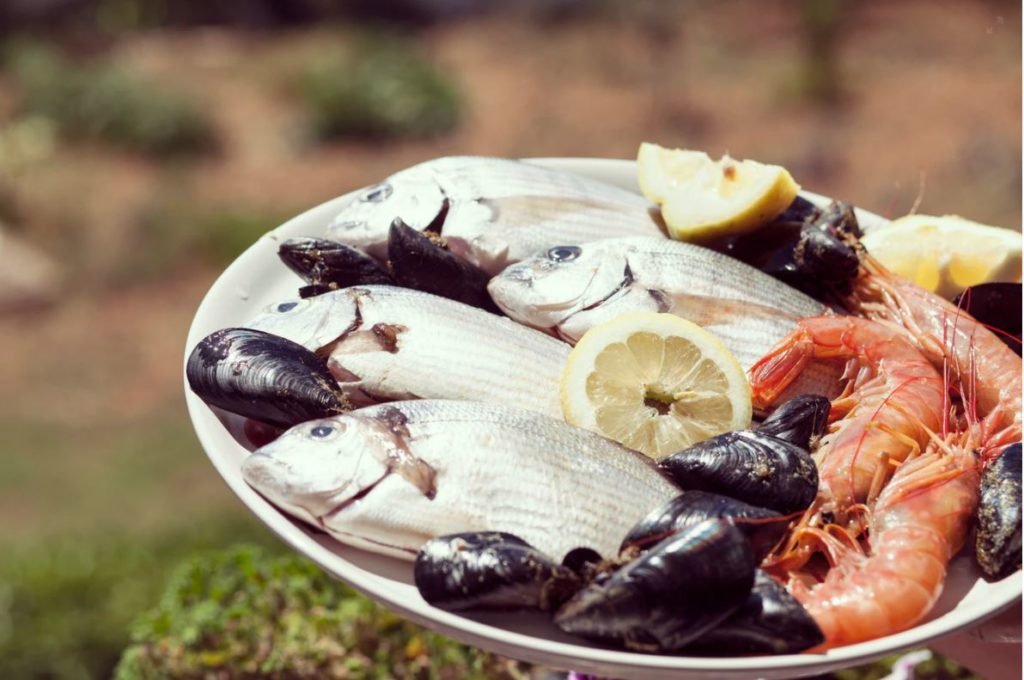 While this summer is most likely going to be very different from the ones of the past, the food you consume does not have to be. At Jonathan's Ristorante, we want our customers to stay safe and enjoy food prepared by their favorite Italian Restaurant Huntington Station. That is why Thursdays-Sundays, we're offering curbside pickup and delivery. If you love enjoying Italian cuisine from your favorite Italian Restaurant Huntington Station, Jonathan's Ristorante is here for you!
Italian Food And The Summer Months
At Jonathan's Ristorante, you can enjoy quality Italian food at any time of the year. The summer months are no expectation, and making us your go-to Italian Restaurant Huntington Station during these uncertain times can help you achieve a much-needed sense of normalcy. Our food is second to none, and we'll cook you the perfect meal to help wrap up your night. Some examples of our weekend menus include:
Fritto Di Carciofini.
Polenta Con Funghisoft.
Cavatelli.
Pasta Bolognese.
Pollo Al Limone.
Blackened Yellow Fin Tuna.
Trio Of Gelato.
Updated Hours
When you're thinking of ordering food from an Italian Restaurant Huntington Station this summer, we want Jonathon's Ristorante to be at the forefront of your mind. We're taking numerous precautions to keep both our staff and customers safe so you can focus on enjoying our food. Orders can be placed starting at 2 pm from Thursday to Saturday and noon on Sunday. When you order with us, you'll be able to utilize the below offerings:
Take-out options.
Curbside pickup.
Local delivery.
30% off bottled wine.
All Night Happy Hour
Jonathan's Ristorante will be open Thursday – Sunday from 4pm – 8pm so that you can enjoy authentic Italian cuisine from the comfort of your home. To place your order from our Italian Restaurant Huntington Station, make sure you contact us via phone today! 631-549-0055
Why is Italian Food So Popular?
For many people, Italian food is the go-to food option, but why is it so popular? Italian food can range from pizza to a big bowl of pasta. Italian food has developed through hundreds of years and has been passed down from generation to generation. Italian food is one of the main things that bring Italians together! Jonathan's Ristorante is an Italian Restaurant Huntington Station that makes refined Italian dishes that will want you coming back for another taste.
One of the main reasons Italian food is so popular is because of the flavors the simplicity of the ingredients. Many popular Italian dishes have a small number of ingredients and are focused on the quality of the food rather than the preparation. From the Italian wine to the cheeses, Italian food is elegant and high quality. The most popular Italian dishes include:
Pizza and pasta (the two most popular Italian dishes!)
Arancini (stuffed rice balls)
Lasagne
Prosciutto
Saltimbocca (veal with slices of prosciutto)
Popular Italian desserts include:
All of these dishes go back years in Italian culture and have been passed down, like many other Italian dishes. If you are looking for an Italian Restaurant Huntington Station where you can get authentic Italian food, Jonathan's Ristorante is the place!
Italian food is also so popular because people love cheese! Whether it is on your pizza, pasta, or paired with wine, almost all Italian food is complemented with some type of cheese! Some of the most popular Italian cheeses include:
At Jonathan's Restaurant, we have all of the popular Italian dishes on our menu that will remind you why Italian food is so popular and any of our delicious wines will complement our Italian dishes even more. Make a reservation at our Italian Restaurant Huntington Station today and get a taste of Italy!