Apr
10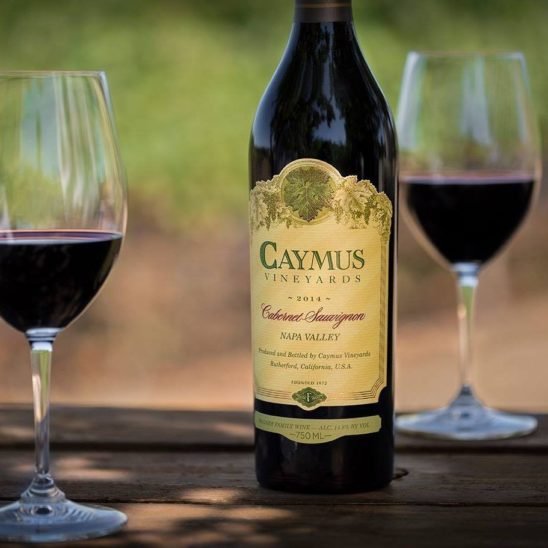 On Wednesday, May 2, 2018, we will be hosting a wine dinner in collaboration with Wagner Family Of Wine.
In 1971 Charles F. (Charlie) Wagner And His Wife Lorna Belle Glos Wagner Asked Their Son Charles J. (Chuck) Wagner, Who Had Just Graduated From High School If He Would Be Interested In Joining Them In Starting Up A Winery. If Chuck Declined The Offer, Charlie And Lorna Were Planning To Sell Out Of Their Ranch In Napa Valley And Move To Australia. Chuck Accepted His Parents' Offer To Launch The Winery, Caymus Vineyards.
The Wagners Produced Their First Vintage In 1972, Consisting Of 240 Cases Of Cabernet Sauvignon. Since Then, Caymus Has Focused Their Efforts In The Production Of Quality Cabernet Sauvignon. Today's Production Is 65,000 Cases.
Caymus Vineyards Remains 100% Family-Owned By The Wagners. Charlie, Lorna Belle, And Chuck Worked Together As A Remarkable Team For Over 30 Years Building Caymus Cabernet. Today, Chuck, His Two Sons, Charlie And Joe, And One Daughter, Jenny, Have Joined The Family Team. Farming Grapes Remain The Priority With The Family Farming About 350 Acres Of Choice Napa Valley Land. Please consider our Caymus Wine Dinner.
Caymus Wine Dinner

Octopus, Tiger Shrimp, Snow Crab Claw
Paired With Blanc de Blanc, Conundrum,
Our Blend – Which Includes Pinot Gris, Viognier, Muscat Canelli, Pinot Blanc And A Touch Of Chardonnay – Has A Delicate Nose, Fine Bubbles, And A Delightful Lightness. Combining Crisp Minerality With Flavors Of Freshly Cut Fruit, It Is Perfect For Celebrations Of All Kinds.

Avocado Salad, Cucumber, Wasabi Aioli
Paired With: Chardonnay Reserve,
Mer Soleil, Saint Lucia Highlands 2015
The Dramatic Climate Of The Highlands – Located Within Monterey County – Allows Us To Create Dramatic Wines. Morning Fog, Bright Sunshine And Gusting Winds Enable Longer "Hang Time" For The Grapes, Resulting In Wines Of Intense, Complex Character. With Fresh, Bright Aromas And The Taste Of White Peach, This Wine Has A Vibrant Acidity Balanced By The Lush Flavors Of Fully Ripe Fruit.
Pancetta, Mushroom, Pearl Onion Broth
Paired With: Pinot Noir, Belle Glos
Clark & Telephone Vineyard, Santa Maria Valley 2016
The Color Is A Deep Scarlet-Red With Lush Aromas Of Blackberry Bramble, Nutmeg, And Hint Of Caramel. The Wine Is Fresh And Exuberant In The Mouth With Sumptuous Strawberry Jam, Ripe Black Cherry, Cranberry And Warm Gingerbread. It Is Perfectly Balanced With Refreshing Acidity, Velvety Tannins And A Hint Of Toffee Carrying Through Its Long Finish.

1/2 New Zealand Rack Of Lamb:
Potato Croquette, Sauteed Baby Spinach, Black Currant Spice
Paired With: Cabernet Sauvignon,
Caymus Vineyards, Napa Valley, 2015
Caymus Has A Signature Style That Is Dark In Color, With Rich Fruit And Ripe, Velvety Tannins – As Approachable In Youth As In Maturity. We Farm Cabernet Grapes In Eight Of Napa's 16 Sub-Appellations, With Diversification Enabling Us To Make The Best Possible Wine In A Given Year. Our Cabernet Offers Layered, Lush Aromas And Flavors, Including Cocoa, Cassis And Ripe Dark Berries.
For other restaurant related-inquiries aside from our Caymus Wine Dinner, please click here.
Review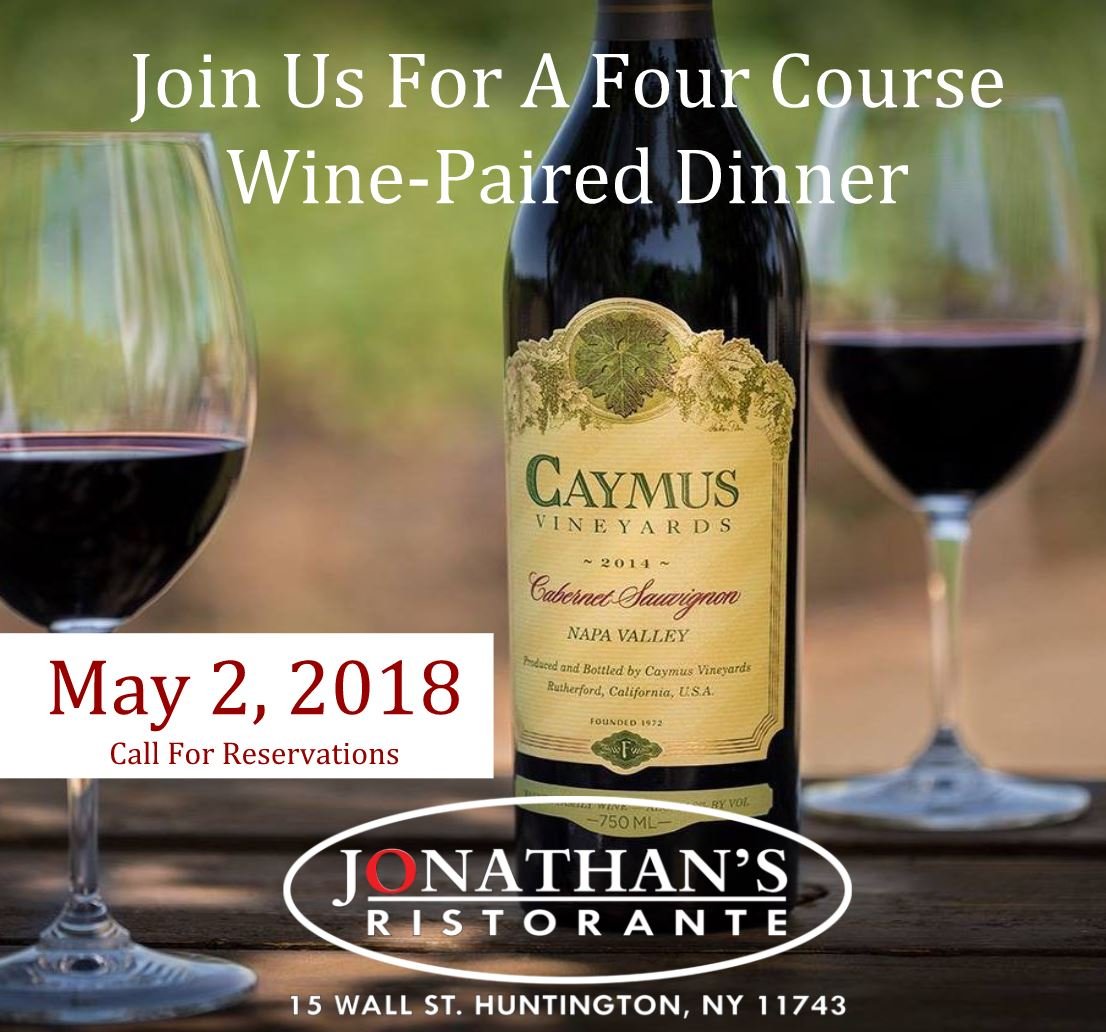 Overall Rating





How do others rate this restaurant?
Restaurant
Item
Area Served
Product Availability