Accolades & Mentions
Jonathan's Ristorante, specializing in refined Italian cuisine, exists somewhere between casual and sophisticated, with an inviting menu served by a courteous staff that begins to seem more and more like family with every glass of carefully selected wine.
Read more on Long Island Living Magazine.

"Jonathan's eclectic menu emulates what was cooked up in Ornato's mother's kitchen. The menu changes seasonally but popular classic mainstays are always available. Choices range to please the simpler tastes or the tastes of more sophisticated, well-traveled diners. Sometimes they push the envelope with unique dishes." – Jeff and Vera Wurst
Read our full review from The Long Island Press. 
Host Rob Petrone recently visited Jonathan's Ristorante on his popular FIOS1 television show, "Restaurant Hunter" that focuses on the best restaurants on Long Island. In this episode he shows how the Huntington Village mainstay does pasta differently and offers unique specials.
View the video here on the FIOS1 website.
"Refined" Italian dishes, "lovely specials" and an "impressive" wine list draw diners to this "high-end" standout in the "crowded food hamlet of Huntington village"; the staff "makes you feel like you're the only table in the place" while the "charming atmosphere" is enhanced by a "cute little patio".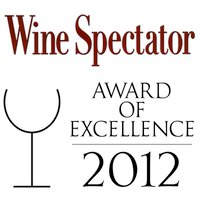 Jonathan's Ristorante has consistently been given the Award of Excellence by Wine Spectator Magazine due to it's vast selection, quality of varietals and excellent value. Come explore our beautiful wine list.
Read more on WineSpectator.com
Newsday's Peter Gianotti says that Jonathan's Ristorante is "Huntington Winner." "Here's a handsome, unpretentious, polishedspotthat balances the traditional and novella, the serious and the whimsical". "Chef Tito Onofre's spaghetti all'aragosta, with tender lobster meat and a spicy tomato sauce, is outstanding."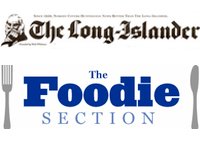 The Long Islander: "In the more than two years since we first reviewed – no, fell in love with – Jonathan's, we've let it become like a favorite sweater. "Stars among the entrees were the Risotto ai Funghi, a delicate preparation of Italian Arborio rice balanced with earthy mushrooms and truffle oil ; Salmon con Favetta, a hunk of gamey-tasting Scottish salmon atop a pile of favetta, escarole and lemon citronette; and Capesante e Carciofini, a trio of seared jumbo scallops with those sautéed baby artichokes and string beans".
Read more on The Long Islander Website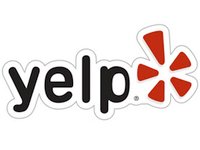 Yelp: "The place to go to be wined and dined!! I have been coming to this restaurant for years! Fabulous food, wine and service! One of the best restaurants in Huntington hands down!"
Read more customer reviews on Yelp
Trip Advisor: "CONSISTENTLY OUTSTANDING!" "Whether you're deciding on a famly dinner, business meeting or just a romantic evening, Jonathan's Ristorante is a choice in which you will not be disappointed. Go for it!"
Read more customer reviews on Trip Advisor.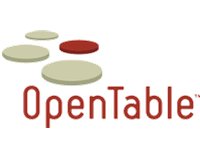 Open Table: "This Restaurant Never Fails!": "Jonathan's never fails to amaze us with it's delectable dishes." "The owner and his staff always make you feel very welcomed no matter how busy it is in the restaurant."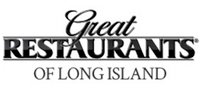 Great Restaurants of Long Island: "Owner Roberto Ornato likes to think the vibrant decor and the exquisite food is what sets Jonathan's apart from the rest, an accomplishment recognized by Zagat, with an "Award of Distinction"."