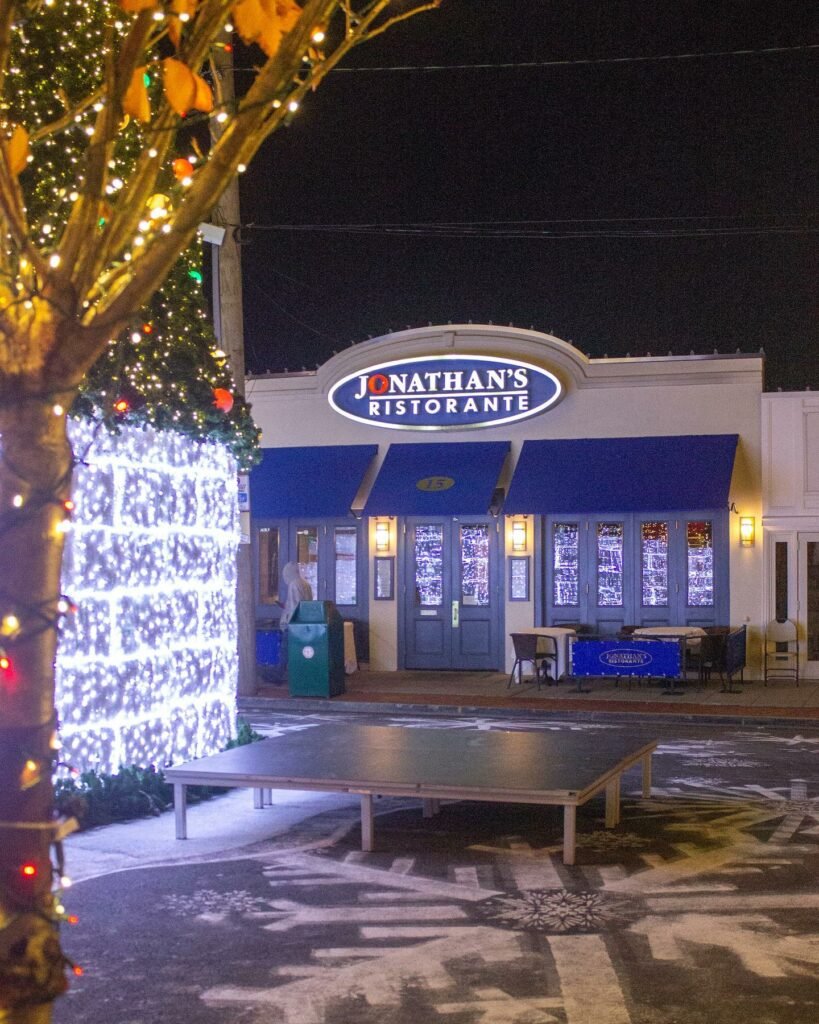 The holiday season is in full swing! Now that everyone is excited to gather with their friends and families, it's the perfect time to throw a holiday party! If you're looking for the perfect menu for your guests, host your event at our Italian restaurant in Huntington! Jonathan's Ristorante is here to help make your holiday party dreams come true, so continue reading to discover more about our Italian catering options!
Italian Holiday Catering In Huntington
Great food is a critical part of any special occasion. Much like pairing the perfect wine with a dish, choosing the right meal and restaurant in Huntington can make or break your event! Jonathan's Ristorante is a sophisticated venue with a classic Italian menu that will wow your party guests! Whether you're hosting an intimate gathering or a big holiday bash, our staff will customize your evening to your liking! No matter what you celebrate, Jonathan's Ristorante is sure to leave a lasting impression. While our menu is subject to change at any given time, here are some of our past Italian catering options for events:
Private Party Menu
Party Menu 1 – $60 Per Person + Tax, Bar, and 20% Gratuity
Appetizers – Choice of Four
Tomato and fresh mozzarella.
Arancini – Mini mushroom risotto rice balls with truffle aioli.
Sauteed baby artichokes with basil pesto.
Classic Caesar salad.
Baby arugula salad with tomato and shaved Parmigiano.
Entree – Choice of Four
Braised Short Rib -potato puree & asparagus.
Shrimp scampi served with jasmine rice and haricot vert.
Free-range roasted chicken au jus with Tuscan herbs, potato puree, and haricot vert.
Scottish salmon served with Butternut Squash, Cardoncello Mushrooms, Apples, Walnuts, Haricot Vert, & Apple Infused Balsamic Reduction
Wild Mushroom Ravioli with Morel mushrooms, asparagus, & truffle butter.
Dessert – Your choice of:
Trio of gelato
Tiramisu
Panna Cotta
Coffee or tea
Party Menu 2 – $70 Per Person + Tax, Bar, and 20% Gratuity
Appetizers – Choice of Four
Mini Mushroom Risotto Rice Balls with Truffle Aioli
Prosciutto di Parma, Artichokes & Parmigiano
Classic Caesar Salad
Baby Arugula & Tomato with Shaved Parmigiano
Burrata, Tomato & Basil
Sauteed Baby Artichokes with Basil Pesto
Polenta, Wild Mushrooms & Truffle Oil
Entree – Choice of Four (one per section)
Section 1
8 oz. Sirloin Steak | Peppercorn Sauce | Mashed Potatoes | Asparagus
Double Cut Pork Chop | Balsamic & Maple Glaze | Truffle Oil Drizzle
Braised Short Rib | Potato Puree | Asparagus
Section 2
Free Range Roasted Chicken with Tuscan Herbs & Own Juices Seared
Duck Breast | Roasted Potatoes | Tart Cherry Sauce
Section 3
Wild Caught Seared Sea Scallops | Sautéed Baby Artichokes | Basil Pesto
Shrimp Scampi | Garlic Butter | Jasmine Rice | Haricot Vert
Section 4
Branzino | Jasmine Rice | Asparagus | Lemon & Caper Sauce
Organic Salmon | Butternut Squash | Cardoncello Mushrooms | Apples Walnuts | Haricot Vert | Apple Infused Balsamic Reduction
Dessert – Your choice of:
Flourless chocolate cake
Panna Cotta
Trio of gelato
Tiramisu
Coffee or tea
In addition to our delicious party menu, we have plenty of additional options to make your holiday party special. We provide a cocktail hour with passed hors d'oeuvres, beer and wine packages, a premium open bar, and a pasta intermezzo that will make your event merry and bright.
Contact Our Restaurant in Huntington
Here at Jonathan's Ristorante, we love celebrating the holiday season with our guests! Join us at our restaurant in Huntington and host your holiday party with us this year! If you can't join us in person this year, order delivery to enjoy Jonathan's at home! Be sure to contact us today to learn more about our event menus and make a reservation!