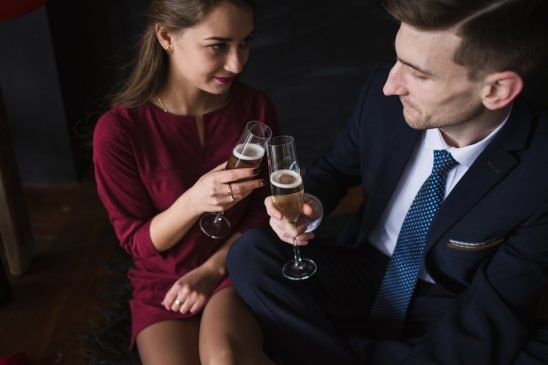 It's that time of year again when love is in the air, and Valentine's day is right around the corner. It is the perfect occasion to get dressed up, and have a night out with a loved one, or just a friend to celebrate the love. Don't worry you do not have to go to the City to find good food, wine, and atmosphere. Jonathan's Ristorante is the perfect place for a romantic dinner with your significant other. This upscale restaurant in Huntington provides you with great Italian food, wine, and overall the perfect date night.
Spice up it:
Getting dinner is an excellent idea for Valentine's day, but there are plenty of ways you can add a little romance to making your night special. When planning the perfect date night in Huntington, why not put in some extra effort into the evening? Here are some ideas you can add to your Valentine's day:
Send flowers to that special someone

While flowers may sound a little corny, it makes the holiday seem just a little more personal.
Celebrate with the perfect bottle of wine or champagne at dinner

If you consider yourself a wine connoisseur check out our extensive

wine list

.
Put the phones down at dinner, and spend some quality time together.

Once you're finished with dinner, go stargazing, it may be a little cold but it's the perfect way to conclude the night. So dress warm!
Menu
Then the last thing you have to consider is the food itself you cannot go wrong with Italian!  Here are two dishes that you should look for on our menu, Roasted Branzino with a light Lemon and Caper Sauce and Squid Ink Linguini with a San Marzano Tomato Sauce and Tiger Shrimp. There is nothing better than a fun night out with someone you genuinely care for, and some upscale dining in Huntington.
So now that you have some ideas lets put some of them together. To start Valentine's day can be hectic, so you should start planning! If you want to experience some upscale dining in Huntington, then you should make a reservation! You can call Jonathan's Ristorante, or you can go online and make a reservation today!  Once you do that it is one less thing to worry about on that day. So treat yourself this Valentine's day to a romantic date night in Huntington with someone you love.