To Our Loyal Customers,
With the current situation regarding the Coronavirus (COVID-19) we would like to assure you that we are taking the utmost care and precautions to ensure the safety of our staff, customers, and our community.
We will continue to watch the situation and will comply with any advice delivered by the U.S. Department of State, local health authorities, and the CDC. Our customers and staff are our priority and we want to do everything possible to keep everyone safe.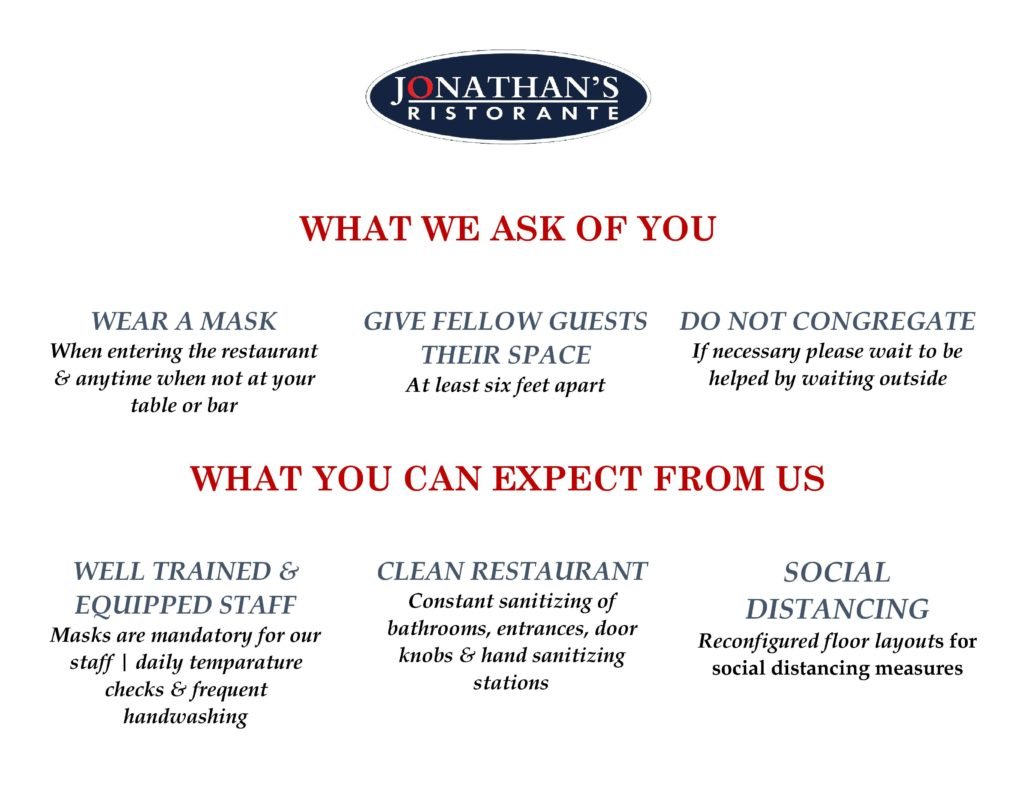 We wish health and safety to all!
Roberto Ornato and Alex Vergara
Owner and General Manager
Jonathan's Ristorante