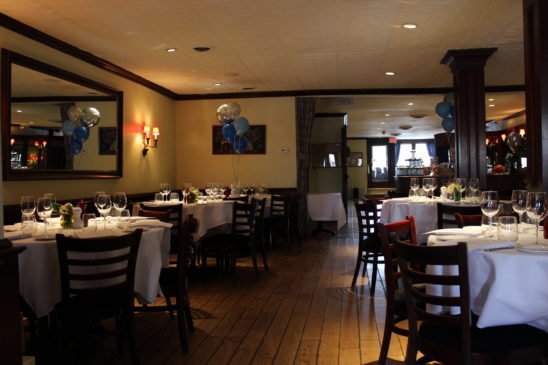 The big day is here. Everyone is dressed up. Excitement is in the air. The relatives are coming in from all over. It's your son or daughter's first communion, but there's one problem– you forgot to plan the party…   
Set aside your worries, because, at Jonathan's Ristorante, we know how to throw a party! As one of the best communion party venues on Long Island, our reputation speaks for itself.
Listed by Zagat as one of America's top restaurants, be prepared to be wowed with our delicious food prepared by executive chef Tito Onofre. and an award-winning wine list that took home honors of "Award of Excellence" from 2004-2013. Located in the cozy confines of the Huntington village, our stylish, elegant, and yet intimate interior combined with outdoor seating will make your special occasion a day you will never forget.
Read More