Jan
10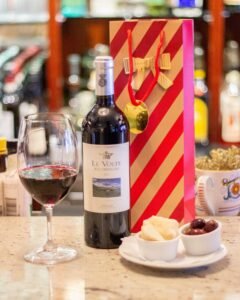 Happy New Year from our team at Jonathan's Ristorante! Valentine's Day is rapidly approaching now that the New Year is in full swing! Don't delay when planning your romantic evening with that special someone – visit our restaurant in Huntington and enjoy a delicious Italian meal. Continue reading to discover more about our menu and make this Valentine's Day extra special!
Valentine's Day At Our Restaurant In Huntington
If you're looking for the perfect date night spot this Valentine's Day, Jonathan's Ristorante is the place to be! Jonathan's Ristorante is a stellar restaurant in Huntington that serves delicious and sophisticated Italian cuisine that will make for a memorable and romantic evening. While our menu is subject to change, here are some of our enticing menu options:
Insalata Invernale – Beets, roasted hazelnuts, pomegranate, arugula, and ricotta salata.
Polenta con Funghi – Soft, creamy polenta, wild mushroom trifolati, and a truffle oil drizzle.
Maiale con Vegetali Tartufati – Juicy double-cut pork chop served with cipollini onions, Tuscan potatoes, artichokes, and truffle oil.
Jonathan's Ristorante has delicious dinner specials that change every night, so be sure to check back to discover what's on the menu this Valentine's Day. Along with our delightful Italian fare, we also boast an exquisite selection of wines from small vineyards in Australia, France, Italy, and California. There's nothing better than pairing the perfect glass of wine with a tasty meal and a lovely date!
Gift Ideas
This year, wow your special someone with dinner and a show at The Paramount! Located steps away from our restaurant in Huntington, The Paramount has several exciting performances coming up! Here are some exciting events and shows coming to The Paramount:
Sunday, February 5, 2023: Sarah Silverman – 7 pm.
Thursday, February 9, 2023: Man In Black – A Tribute To Johnny Cash – 8 pm.
Thursday, February 16, 2023: Rob Schneider "I Have Issues Tour" – 7:30 pm.
Friday, February 24, 2023: Bored Teachers Comedy Tour – 7 pm.
Saturday, February 25, 2023: Voyage – The Ultimate Journey Tribute Band – 8 pm.
These events are perfect for an early or belated Valentine's Day date! Be sure to check back on our website to find our nightly menu!
Contact Our Restaurant in Huntington
This Valentine's Day, visit our restaurant in Huntington for a memorable and romantic dinner with that special someone! Jonathan's Ristorante is committed to our customer's experience and will make sure that your evening is special! Reservations tend to fill up quickly, so get ahead and contact us to make your reservation at Jonathan's!