Feb
11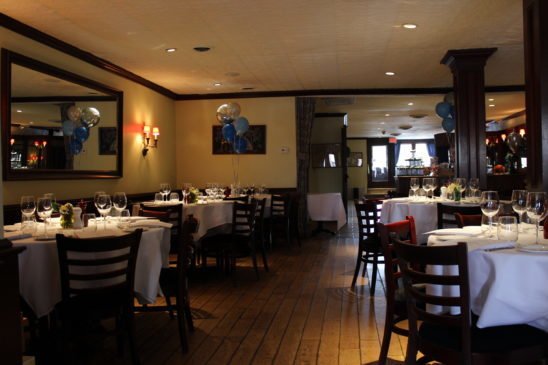 The big day is here. Everyone is dressed up. Excitement is in the air. The relatives are coming in from all over. It's your son or daughter's first communion, but there's one problem– you forgot to plan the party…
Set aside your worries, because, at Jonathan's Ristorante, we know how to throw a party! As one of the best communion party venues on Long Island, our reputation speaks for itself.
Listed by Zagat as one of America's top restaurants, be prepared to be wowed with our delicious food prepared by executive chef Tito Onofre. and an award-winning wine list that took home honors of "Award of Excellence" from 2004-2013. Located in the cozy confines of the Huntington village, our stylish, elegant, and yet intimate interior combined with outdoor seating will make your special occasion a day you will never forget.
Our Food
If you've never been to Jonathan's Ristorante, be prepared to bring an appetite. Our contemporary Italian menu offers everything from starters such as tuna tartare, to salads, burgers, pastas, and assorted meats such as mouth-watering grass fed shell steak.
Love seafood? You're in luck- our branzino with lemon/caper sauce or oysters will leave you wanting more. Serving lunch, and dinner, Jonathan's Ristorante is the perfect venue to plan your next communion party on Long Island.
Thirsty?
In terms of drink options, you definitely won't be left disappointed. Featuring a temperature controlled wine cellar- our selection of wines come from vineyards all over the world such as California, Italy, Australia and France. Not a wine connoisseur? Not a problem. Our bar is stocked with the latest and greatest beers, cocktails, whiskey and much much more. Say "hi" to our dutiful bartenders who will make sure you never have to worry about having your drink topped off.
Jonathan's Ristorante
So next time you're looking for a communion party venue on Long Island, you know where to turn! Interested in finding out more? Give us a call and set up your party today! We'd love to hear from you!