Dec
11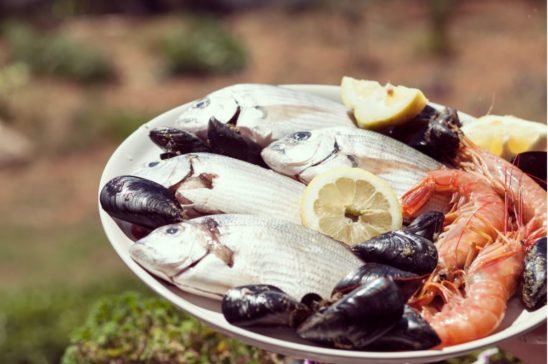 Winter 2020/2021 will likely be one unlike any of us have faced in our lifetimes. While living through a pandemic has led to many changes, that hasn't stopped this restaurant in Huntington from finding ways to provide everyone with the meals they've come to love. Here at Jonathan's Ristorante, our takeout service will make it feel like you're eating in our dining room from the comfort of your own home. If you're in the mood for seafood, we highly recommend ordering with us.
Jonathan's Ristorante is now on DoorDash! If you prefer to order delivery, place your order directly within the DoorDash app. If you are doing pick-up, give us a call directly at (631) 549-0055 to avoid DoorDash fees.
Our Delicious Seafood Options
Something about the cold weather and holiday season screams seafood. If you're in the mood for some but don't feel like cooking, you'll need to order from a restaurant in Huntington you trust. At Jonathan's Ristorante, the quality of our seafood is second to none. We have a plethora of options on our takeout menu to choose from, including the below:
Tuna Tartare.
Salmone Scozzese.
Branzino.
Sea Scallops & Sauteed Baby Artichokes.
Cacciucco.
The Benefits Of Seafood
Did you know that eating seafood can come with more benefits than just pleasing your tastebuds? Certain seafood offers nutritional values in levels that are hard to find elsewhere. That is but another reason to consider ordering some of the previously listed menu items for takeout. The benefits of doing so can include:
Boosting your brainpower.
Consuming nutrients such as vitamin B, B-complex vitamins, and vitamin A.
Improving your heart health.
Relieving joint pain.
Maintaining your eyesight.
Pairing With Wine
The only thing that can make our seafood dishes better is by pairing it with the perfect wine. Our staff are wine connoisseurs at this restaurant in Huntington and wish to tell you the perfect wines to go with your meal. Even when ordering takeout, we still highly recommend pairing the dishes with any of the below wines:
Chenin Blanc.
Sauvignon Blanc.
Pinot Grigio.
Chardonnay.
Riesling.
Contact Us
Those in the mood for seafood shouldn't settle for anything less than high quality. At Jonathan's Ristorante, we know how essential it is to meet our customer's needs. That is why our restaurant in Huntington always focuses on providing them with the best takeout experience possible. If you'd like to order from our delightful menu, please don't hesitate to contact us today.