Aug
12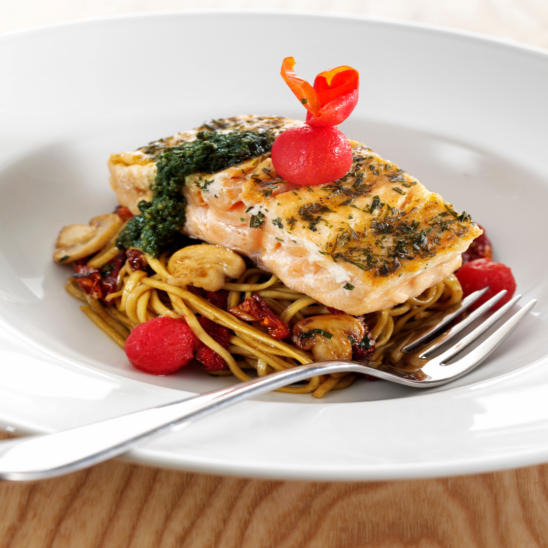 There's never a wrong season to enjoy your favorite seafood dishes. You may not think of seafood as seasonal, but it pays to know what fish are in season this summer. At Jonathan's Ristorante, we are proud to serve delicious Italian fare in a delightful atmosphere. Our restaurant in Huntington combines European flavor with a sophisticated look and contemporary Italian menu. If you're interested in learning more about summertime fish dishes, continue reading below.
Summertime Fish Dishes
Nothing satisfies the taste buds during the summer quite like a great seafood meal. The warm weather this season has many of us craving fish. Seafood is at the top of our menu at our restaurant in Huntington, and we'd like to share some of the fish that's in season this time of year:
Shellfish (Mussels, Clams, and Oysters).
Swordfish.
Mahi Mahi.
Snapper.
Striped Bass.
Yellowfin Tuna.
Wild Salmon.
Not only is fresh seasonal seafood delicious, but it's also very nutritious! Seafood is high in protein and low in calories and has been shown to provide numerous health benefits. Some of these health benefits include reduced risk of cardiovascular disease, increased good cholesterol, and protection against heart attacks or sudden death. Seafood can also help build muscles and tissues. This summer, come on down to our restaurant in Huntington to enjoy our fresh seafood dishes!
Our Menu
At Jonathan's Ristorante, we offer a wide array of Italian seafood dishes for you to enjoy this season at our restaurant in Huntington. Some of the delectable fish dishes you can find on our menu include:
Tuna Tartare – Raw yellowfin tuna, avocado salad, cucumber, and wasabi mayo.
Lucky Lime Oysters.
Salmone Scozzese – Organic salmon, root vegetables, horseradish cream sauce, and baby spinach.
Grilled Swordfish – Sauteed baby spinach and peperonata.
Visit Our Restaurant in Huntington
Our goal is to create a memorable and delicious dining experience for our guests at Jonathan's Ristorante. Our restaurant in Huntington is one of the few to combine a temperature-controlled wine cellar and Riedel wine glasses with an extensive wine list stocked with wines from several vineyards in France, Italy, California, and Australia. If you're looking to dine in a sophisticated atmosphere with a contemporary Italian menu, be sure to contact us today to schedule a reservation!