Jul
13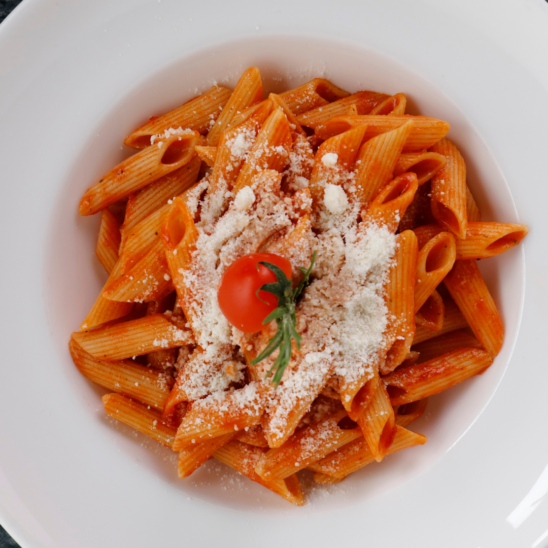 The versatility and ease of pasta make it a weeknight dinner staple. While pasta is terrific all year round, pasta can shine when all the markets are filled with fresh, peak-season produce in the summer. At Jonathan's Ristorante, we offer various classic Italian pasta dishes you can enjoy at our restaurant in Huntington. To learn more about some of our team's favorite pasta dishes you can enjoy during the summer, continue reading below.
Summer Pasta Dishes
Some people enjoy switching up their meals depending on the season. One of the best parts about summer is the produce. From juicy tomatoes to fresh corn, the summer months make for exciting cooking. At Jonathan's Ristorante, we use the freshest ingredients year-round to make our delicious Italian fare. Check out some of the delicious pasta dishes available at our restaurant in Huntington that perfectly capture the light flavors of summer:
Farrotto Autunnare- Farro, butternut squash, portobello mushrooms, kale, chestnut, and pomegranate "risotto style."
Homemade Cavatelli – Lobster, leeks, corn, & grape tomatoes.
Linguine Neri con Gamberi – Black linguine, spicy San Marzano tomato sauce, & tiger shrimp.
Our menu boasts a wide variety of Italian dishes that are sure to satisfy your summer cravings. If you're not in the mood for pasta, we suggest trying our Pollo al Limone dish. This dish is made with free-range chicken, roasted potatoes, and french string beans in a tart lemon and rosemary sauce.
Our Wine
Not only is the summer the perfect season to switch up your cooking, but it is also the ideal time to find your new favorite wine to drink in the sunshine. We offer a wide array of crisp, refreshing wines at our restaurant in Huntington that will pair perfectly with your summer pasta dish. Here are some wines you should try this season:
Riesling.
Sauvignon Blanc.
Prosecco.
Rosé.
Sancerre.
Albariño.
Pinot Noir.
Syrah.
Visit Our Restaurant in Huntington
If you're looking for fresh pasta and wine this summer, Jonathan's Ristorante is the place to be for you. Our staff is well-versed about the best food and wine pairings, so you can be sure that your experience will be memorable and delicious. To learn more about our menu or to schedule a reservation, contact us today!