Mar
24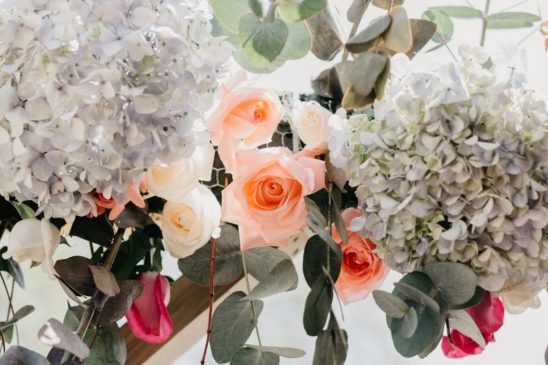 Planning an event certainly comes with its peak of excitement, but it can also be a huge stressor if you take on too much at once. Planning ahead and booking an event space can help keep those stress levels at a minimum. If you are planning an event and are looking for a restaurant in Huntington for your venue, Jonathan's Ristorante may be the right choice for you!

Bridal Showers
At Jonathan's Ristorante, we want to help create the special Bridal Shower you deserve. That's why we offer our Bubbly Shower Package to go with your meals for Bridal Showers! The Bubbly Shower Package includes unlimited Prosecco and Mimosas for everyone in your party. This package will help you celebrate the upcoming big day, while also pairing you with some delicious food options! We understand that the events leading up to your wedding are a time for families to come together and celebrate. Our venue is fully equipped to make this time even more special!

Baby Showers
In addition to brides-to-be, our venue is also perfect for celebrating mothers-to-be! Our restaurant in Huntington is an ideal venue for Baby Showers! Make this exciting time as stress-free as possible with the help of Jonathan's Ristorante. Jonathan's Ristorante has a welcoming atmosphere and an extensive catering menu which is sure to please everyone at your party, so you can place all of your focus onto the new member of your family! It is important to celebrate this exciting time with your friends and family in an environment that understands and appreciates how meaningful it is to you!

Catering Menu
At Jonathan's Ristorante, we understand the importance of having good food at your special events. Having great food combined with a great venue is an essential aspect of any party. That's why we tailor our catering menu to your liking! We have our very own catering menu which can be customized specifically to you! Our knowledgeable and friendly dining and kitchen staff will help make your big event a breeze! Each dish will be prepared with your preferences in mind.

Restaurant in Huntington
If you have an upcoming bridal shower, baby shower, or anything in between, Jonathan's Ristorante can help prepare you for a flawless event. From our catering menu to our venue's atmosphere, there are a million reasons to choose our restaurant in Huntington! Visit our website and contact us today!